Hello peeps!
This is my first post so I thought I'd make it halfway decent by showing you my 1st attempt at a marine tank
I like to chat and am a huge poster of photos so if I get too intense just gimme a slap to keep me in check :wh Can you really have too many pics though? :langle
I've been in fishkeeping for some time having 9 FW tanks on the go at one stage and my current brackish puffer tank, but got the urge to go saltier about 6 months ago.
Since then I've researched my pants off and finally decided on the D-D 24 gallon tank that I've lightly modded to accomodate a mini fuge in the back with floss, lr rubble, led lighting for chaeto and non stock pumps etc.
So I'll let the pics do a time line story of the tank as it's progressed so far.
Started in September with 5 year old mature LR and sand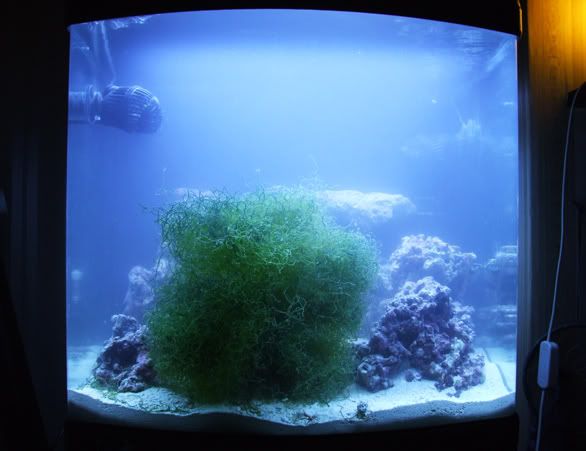 Lots of brittle stars in the chaeto -nice leg stretch!
added some submersible leds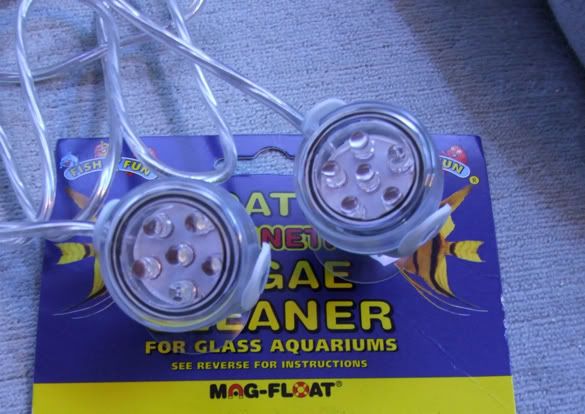 and an MJ 1200 with Hydor Flo
The aiptasia attacked and I was lucky enough just to have one crab to contend with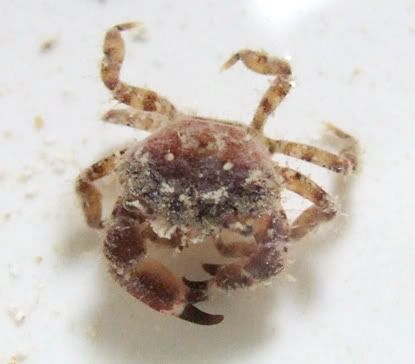 First additions were two tank bred percs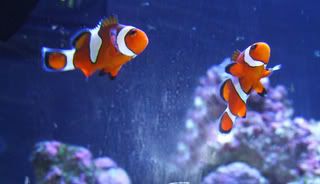 Some astreas
A peppermint shrimp to get the aips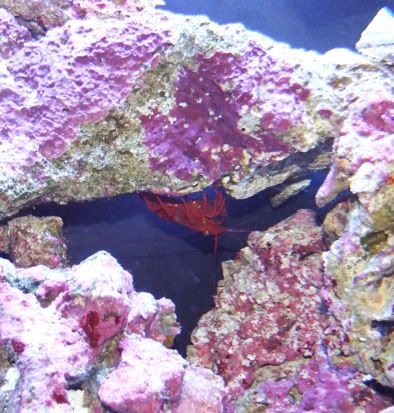 More to follow in a sec