Hello
My new Cadlights 34G has now been set up for 6 days. I started testing the water after day 3 and now it is day 6 and I have no trace of ammonia, nitrites or nitrates. Is this common when cycling with cured LR? I thought I would have at least seen some type of spike in my water? My SG is 1.022 and PH is 8.2.
I have been running lights for at least 6 hours a day.
How long should I wait before adding my CUC?
Here are some pics of my progress. Comments and suggestions please.
My set up: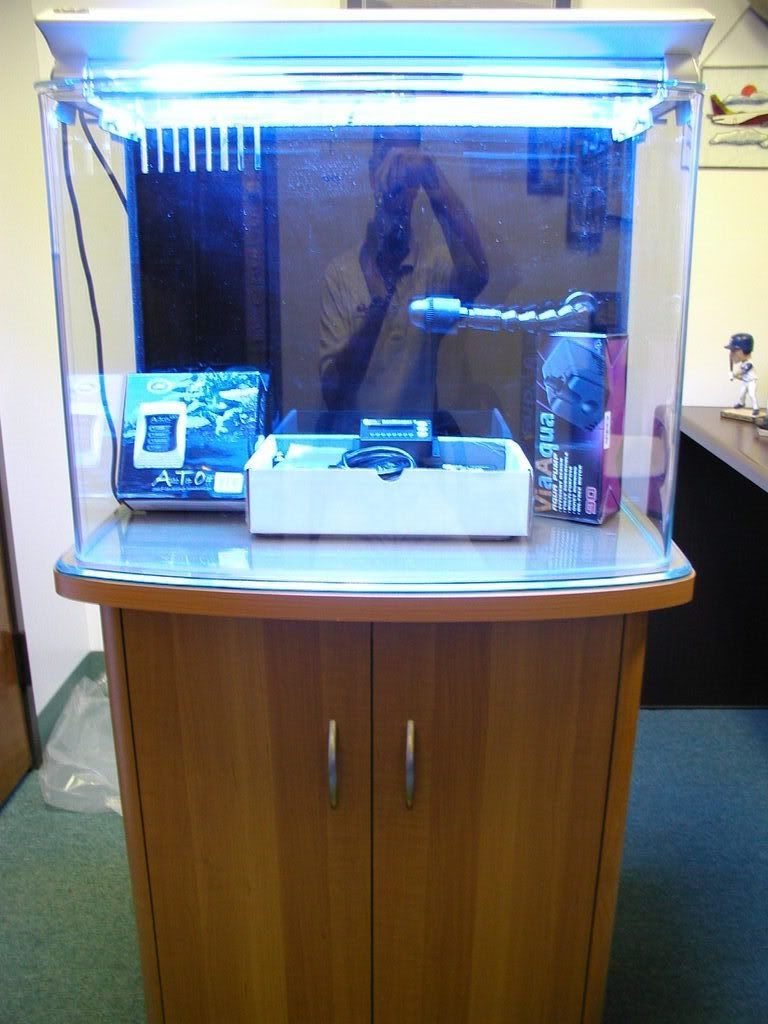 A few hours after set up: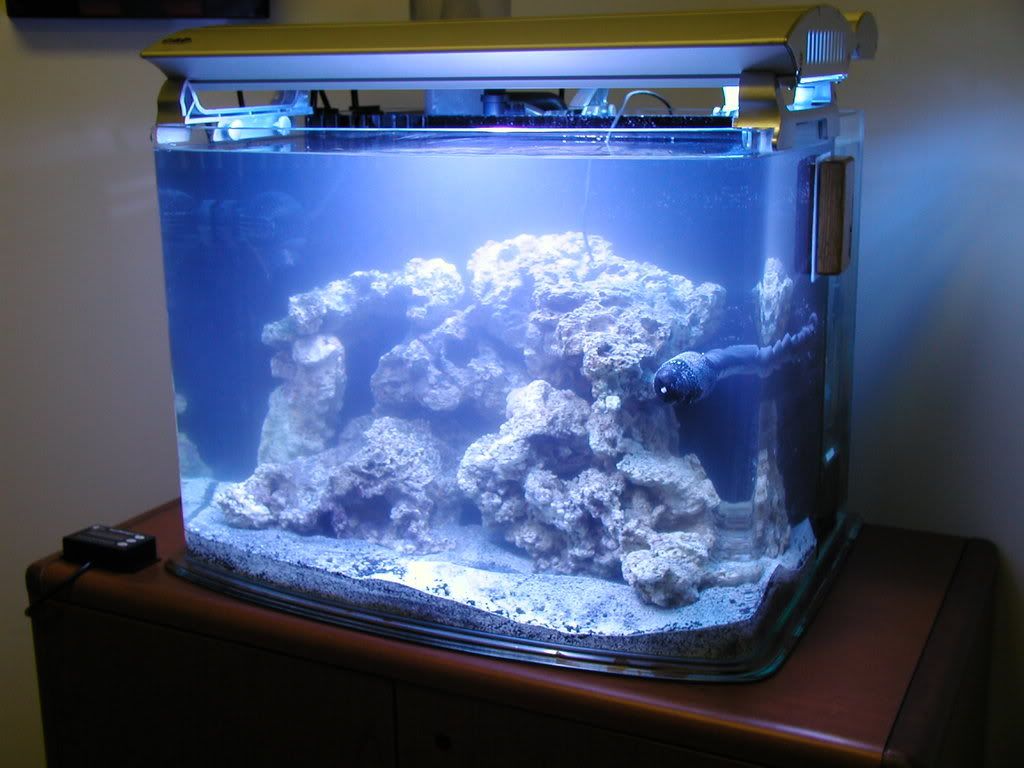 36 Hours later
Comments and suggestions good or bad welcomed.