So I picked up some beautiful red/orange morphs from QLD coral creations the same time I got my red/green ric (who is doing nicely). They were ok for the first few days but over time they have more or less closed up until they look like this: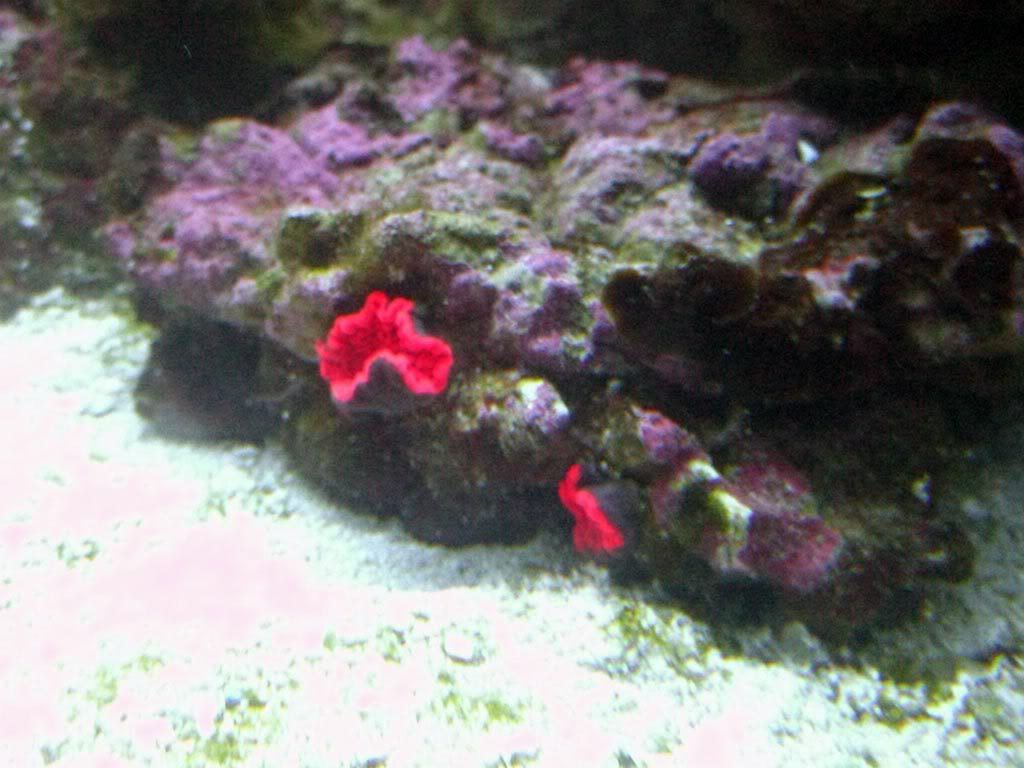 Regardless of whether the tank is lit or not. The water going through the tank is pretty much all NSW now, tap water was giving me the sh!ts so I bought an RO unit which is currently delivery pending. Using NSW from nielsen's in the meantime.
My blenny and my two clowns are fine, the newer ric is also fine, the older is not so good but he's been through a lot, and I haven't given up him yet. Water parameters are all where they should be - reading 0 on the big 3 (A, N and N), kH is nice and high as is calcium, phosphates are at 0 and pH is relatively stable. Temperature is also ok, the highest it's been lately is about 28° C which, while high, is not terrible. Usually it peaks at 26.
So any ideas as to why my mushrooms are being shy?